We recently spent time with a buyer client reviewing the Hinsdale market for new construction. Considering the size of Hinsdale (less than 20,000 residences), the village has a relatively active market with over 370 new construction permits pulled since 2013 (source: Hinsdale Community Development). Over the last 12 months, 55 such permits were granted as the market recovered following the onset of COVID in early 2020. The last two years of activity has been bolstered by the Hinsdale Meadows development of single family and duplex villa homes in southern Hinsdale, which is expected to be completed in 2022.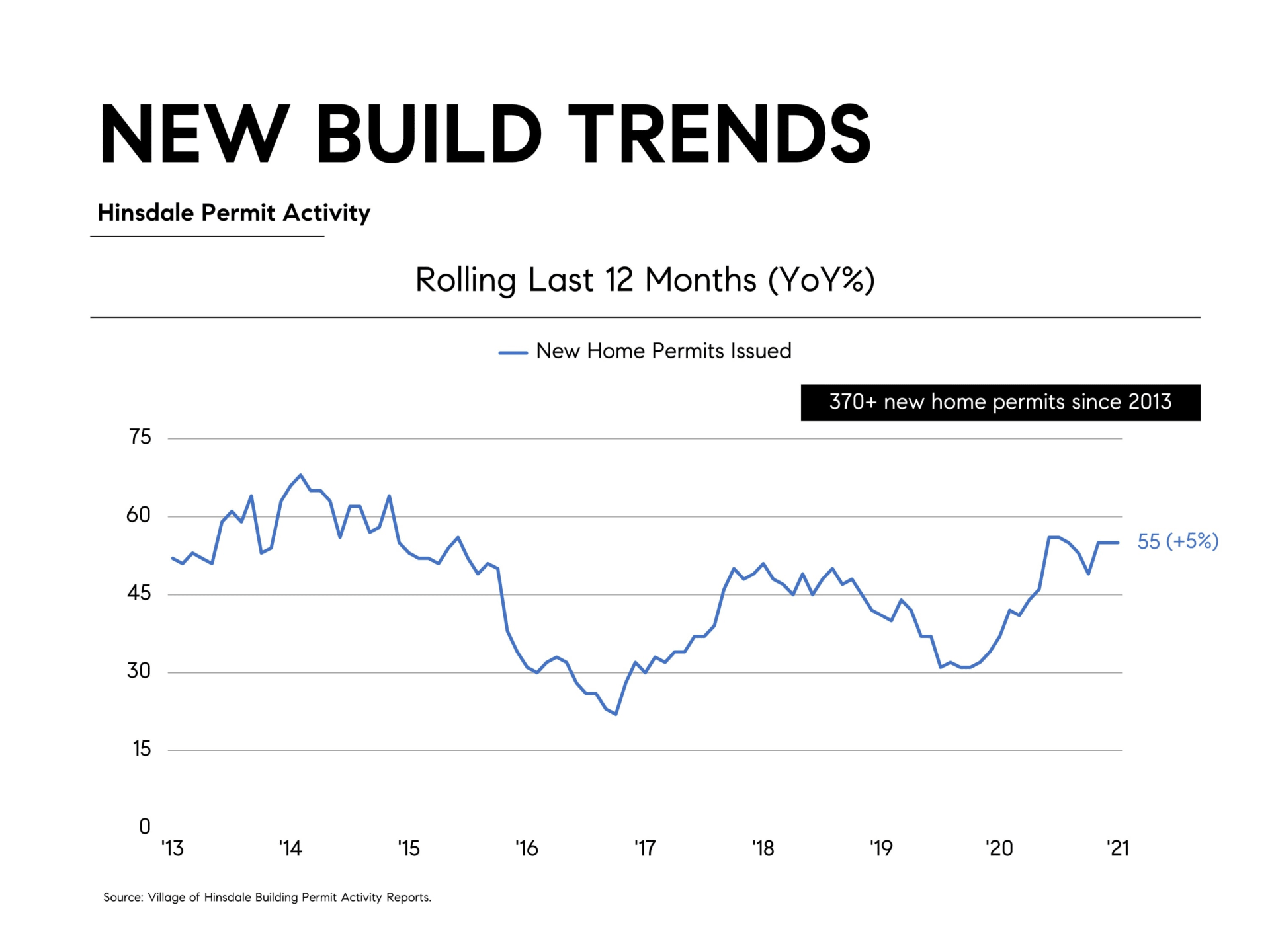 More than 50 builders constructed a new single-family home in Hinsdale since the beginning of 2018. This number of builders initially seems high, but the top 25 builders accounted for ~75% of the homes during this same time period. Edward R. James Homes (based in Glenview) permits are associated with previously mentioned Hinsdale Meadows; approximately 50 permits for this development have been pulled to date. Some of the most recognized local Hinsdale builders include Greenside Design Build, J. Jordan Homes, Tiburon Homes, Oakley Home Builders and Garber Construction. Certain builders such as Greenside Design Build and Oakley Home Builders complete custom homes as well as spec builds (i.e. start the home without a buyer and look to sell during the construction process) whereas J. Jordan Homes focuses on custom projects.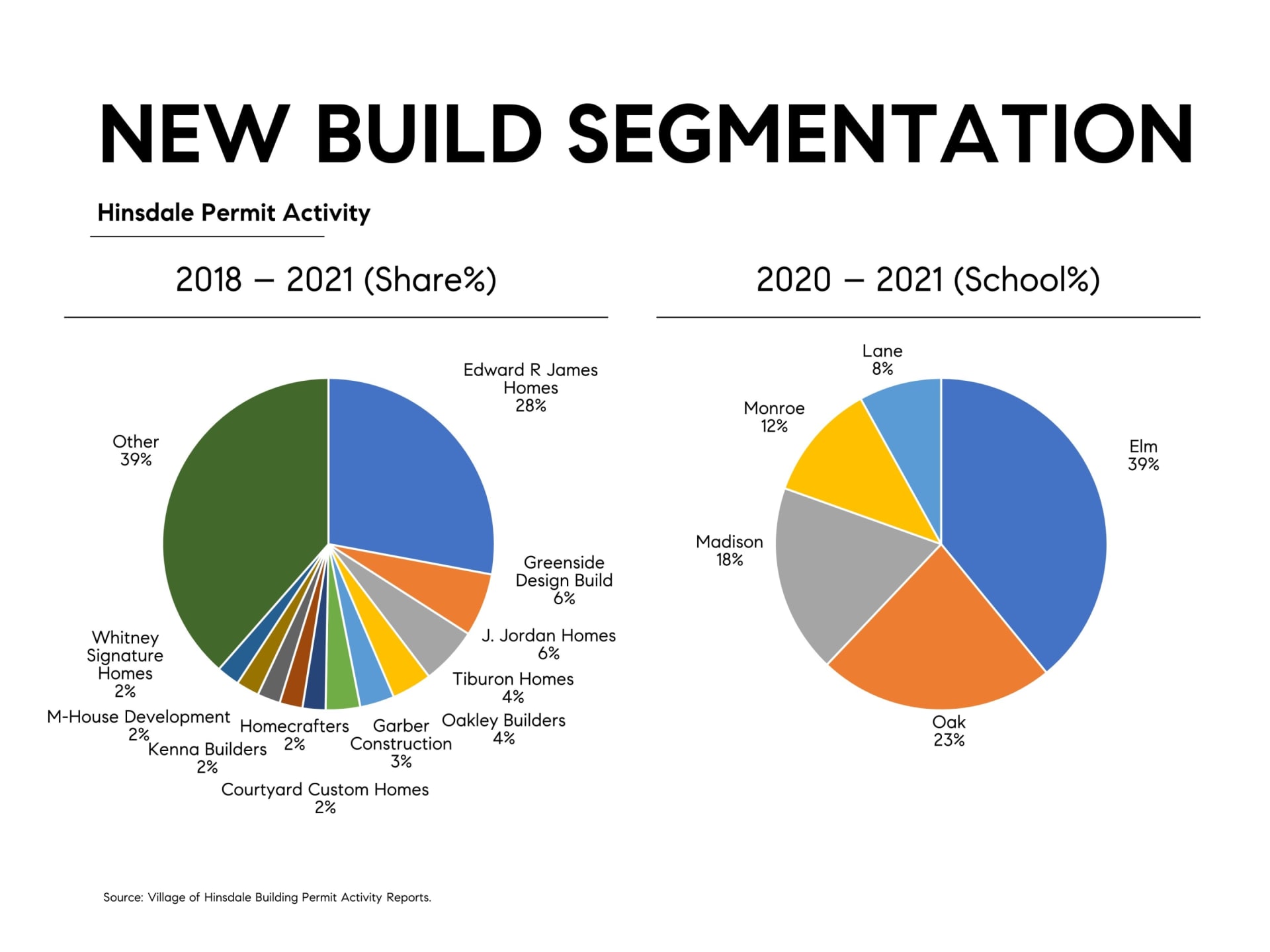 New construction is taking place throughout Hinsdale (using Elementary school feed as a location proxy) given the overall appeal of the village. Note the Hinsdale Meadows development is driving an outsized proportion of homes in Elm Elementary (which is actually located in Burr Ridge) during this time period.